Today's DNA, Immunity, Time Studies Boost Health in Space and on Earth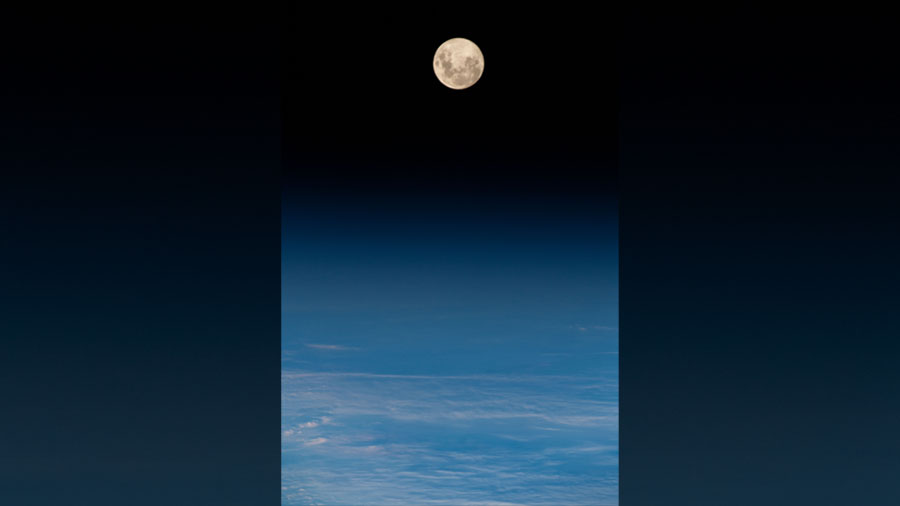 The Expedition 59 crew is spending all day Tuesday exploring how astronauts adjust with Earth's gravity no longer bearing down on them. Spacewalk preparations and lab maintenance are also ongoing aboard the International Space Station.
Station crewmembers and future astronauts going to the Moon in 2024 have to adjust to the lack of a sunrise/sunset cycle humans experience everyday on Earth. As a result, time perception is impacted and may affect sleep and work patterns. Astronauts Anne McClain, Nick Hague and David Saint-Jacques started the day on a study, going on since July 2017, exploring subjective changes in time that can alter physical and cognitive performance.
Hague later sequenced DNA samples for a study exploring how increased exposure to space radiation impacts crew health. He used the Biomolecule Sequencer for the investigation to demonstrate DNA sequencing in space. The Genes In Space-6 experiment is researching how space radiation damages DNA and how the cell repair mechanism works in microgravity.
Immune system studies continued full speed ahead today to test the hypothesis the immune response decreases in space. Astronaut Christina Koch teamed up with McClain and Saint-Jacques throughout the day observing mice for the study. Observations may help scientists develop advanced vaccines and therapies benefiting both astronauts and Earthlings.
Commander Oleg Kononenko continues to set up a pair of Russian Orlan spacesuits and outfit the Pirs airlock as the May 29 spacewalk approaches. Flight Engineer Alexey Ovchinin worked on space cardiology research before switching to space plumbing and pumping urine into the Progress 71 cargo craft.
Mark Garcia
Powered by WPeMatico